Back to all Club
Banginis
Banginis Lemon Gym – a club close to your work and home. Here you will find an exercise space for calm stretching, a wide functional area, and a group training room for real workout parties! Go through the second floor – here you will find a spacious cardio training area and a BOOTY ZONE! You won't feel crowded in the main hall either – it's spacious, and there are enough exercise machines for everyone.
Everything to achieve your goals!
CLUB FEATURES
Exercise as you like! Lemon Gym offers a wide range of options, so everyone can achieve their goals.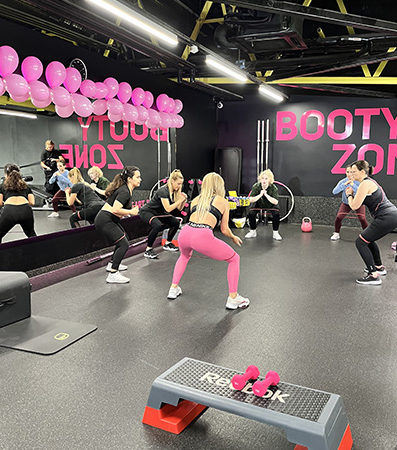 BOOTY ZONE area!
Special pink BOOTY ZONE area for all glute-based workouts! Visit it during a Brazil Butt lift training class, or use it as a individual stretching and working out zone.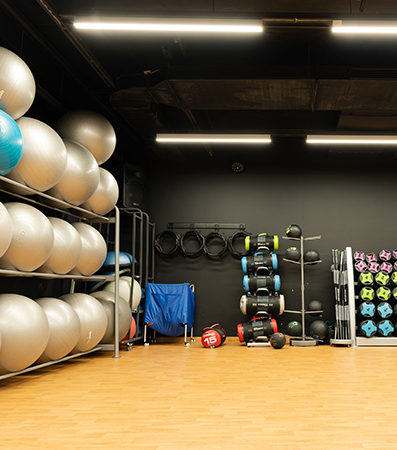 Group training hall
Take your exercise habits to the next level – choose from strength, cardio, or body&mind group training categories and pick your favorite class. We have options for everyone, take a look.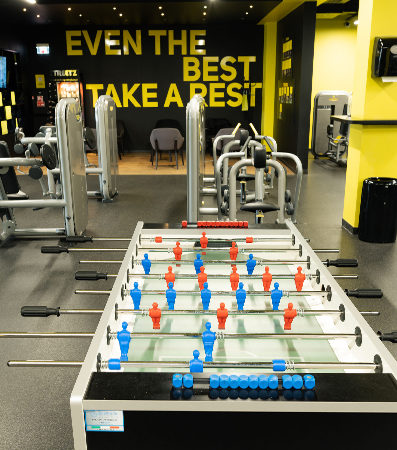 Football table
Quality workout needs some quality breaks
Do I need to have a personal lock?
Yes, you need a lock, to keep your personal belongings safe. You can also purchase a lock in the clubs' vending machine.
Where can I fill free drinkable water?
The sports club is supplied with clean, potable water that is regularly tested. It can be filled from the taps in the changing rooms.
Does the club have a sauna?
No, saunas are located in Europa and Kaunas Zalgiris arena Lemon Gym clubs.
How many times a day can I visit a club?
The number of visits to the club, if you have an active membership, is not limited.
"DON'T WAIT TILL TOMORROW, COME TO LEMON GYM FOR A FREE WORKOUT TODAY!"