Back to Trainings
Press & back
A cardio workout designed to strengthen the muscles of the back, abs and upper body. A workout that effectively trains the muscles of the back, abdominal press, arms, shoulder girdle and chest. Weights, rubbers, special sticks and other sports equipment are used in the training, which creates a resistance effect and ensures the effectiveness of the training. Training raises the tone, has a positive effect on the vascular and cardiac systems, and forms a graceful relief of the body.
Additional information
The Press + Back workout is perfect for people of all ages and fitness levels who have a sedentary job, often complain of back pain or just want to have great posture and a flat stomach.
working muscles
Upper body, back, and ab muscles.
equipment needed
Comfortable, non-restrictive clothing, a small towel and water.
benefits
Strengthened abdominal muscles, better metabolism.
Sports clubs where training takes place: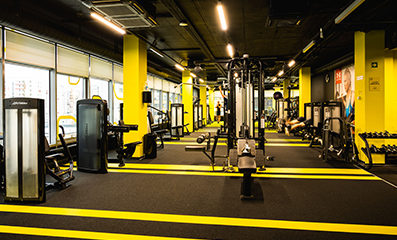 Perkūnkiemis
Perkūnkiemis, Perkūnkiemio g. 4
"Saw an interesting workout? Try it for free!"